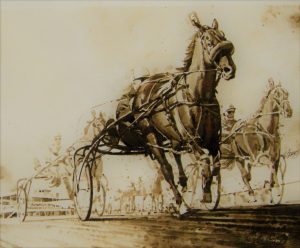 A Jewel in the Crown: An Oral History of the Little Brown Jug Race
The Little Brown Jug horse race in Delaware, Ohio is one jewel in the triple crown of harness racing and the only one held during a county fair. The race will be celebrating its 75th anniversary in September 2020. As a significant part of the county's cultural heritage the stories of those it has affected— professionals and non-professionals— need to be documented and shared. The Delaware County Historical Society, in partnership with the Ohio State University Center for Folklore Studies, the Little Brown Jug Society, and the United States Trotting Association plans to capture oral histories of this hallowed event and, by sharing those stories, increase public awareness of it so it may be sustained into the future
Please help fund this project to capture this vital part of Delaware County History for the community and future generations.  We thank all the organizations collaborating in this project: The Little Brown Jug Society, The Ohio State University Center for Folklore Studies, and the United States Trotting Association.
Little Brown Jug Oral History Project Donation Form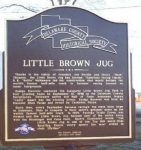 About the Delaware County Historical Society
The Delaware County Historical Society is a non-profit organization whose mission is to promote, preserve and sustain interest in the history of Delaware County.  The Barn at Stratford is operated by DCHS as an event venue for weddings, corporate meetings and other special occasions.  To learn more, visit the venue and society web sites at barnatstratford.org and delawareohiohistory.org.
About the Little Brown Jug Society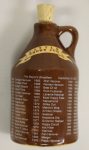 The Little Brown Jug Society was formed in 1944 by the founders of the race, Joe Neville and Hank Thomson. The society was involved in the newspaper contest that produced the name of the race. It has been the organizing entity that receives applications and purse contributions to the race since its inception in 1946. Each year the Society votes to award an individual the honor of being on the Wall of Fame in its famous Log Cabin on the grounds of the Delaware County Fair (235 Pennsylvania Avenue, Delaware, OH 43015). There are 25 members of the Little Brown Jug Society; its president and historian are members of the oral history advisory committee.
About The Ohio State University Center for Folklore Studies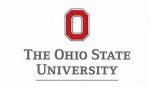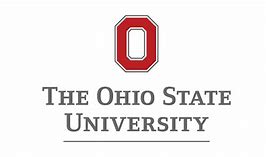 The Center for Folklore Studies at the Ohio State University supports the learning, teaching, research and outreach of folklorists and students of folklore. With participation from across the University, the Center promotes interdisciplinary dialogue about the important role of vernacular knowledge and practice in all areas of human activity, from confronting climate change to battling food insecurity, from understanding aging to transforming urban neighborhoods. The Center's involvement in this project was featured in the Columbus Dispatch OSU Folklore students document changing culture in Delaware County
About the United States Trotting Association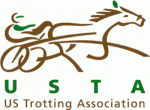 The United States Trotting Association is a not-for-profit association of Standardbred owners, breeders, drivers, trainers, and officials, organized to provide administrative, rulemaking, licensing and breed registry services to its members.