Hair Studio Window Displays
The Delaware County Historical Society has, for years, presented local history exhibits in the form of Hair Studio Window displays at the Hair Studio & Day Spa at 33 North Sandusky Street, Delaware Ohio.
Hair Studio Window Display Artists
Society Volunteers Benny Shoults and Maggie Webb choose seasonal themes related to Delaware County History.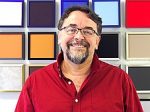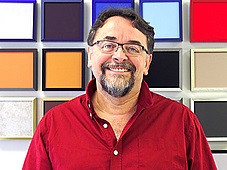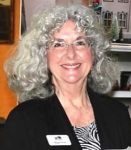 Benny and Maggie work with our Susan Logan at the Cryder Research Library to assemble objects, information, and images. They often reach out to society members, friends, and area organizations for just the right elements to tell the story. Then the tableau is assembled inside the window as a Hair Studio Window Display for the enjoyment and illumination of everyone that passes by.
Current Display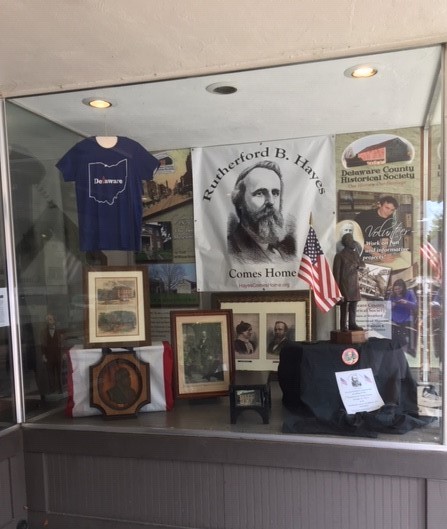 " Rutherford B. Hayes Coming Home "
celebrates President Hayes with the Unveiling of a Memorial Statue on October 9th
Visit this history display
at 33 N. Sandusky Street.
Map and Directions.
Hair Studio Window Displays Gallery
The subjects for the Window Displays run the gamut from Love for Valentines to The 1st Man on The Moon. The displays are changed every few months all year round.
Movie Houses 2016 Strand 100yrs

Love and Marriage 2019

1960s Christmas 2018

Veteran's Days 2018

Thank You Letters 2017

Frank B. Willis 2018

Household Aids 2018

Quilting 2017

Gas Stations 2017

Radios 2016

Man on the Moon 2019
About The Hair Studio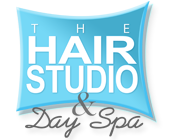 The Hair Studio at 33 North Sandusky Street in Downtown Delaware Ohio has graciously made their window available the Society for several years. If you are downtown, be sure to take a look at our display. While you are there, and ask for "Steve" and thank him for the generous use of the space.