Celebrating our 70th Anniversary in 2017
1947 – 2017
The Delaware County Historical Society
The Delaware County Historical Society, founded in 1947 celebrates 70 years in 2017. As part of that celebration, we have compiled information and images from the Society's history into a History Timeline. This will be an ongoing effort adding new images, videos, and documents to this section of our website.
We are pleased to present
A History Timeline of DCHS Milestones
1947 – Delaware County Historical Society is incorporated
1947-11-03 Delaware County Historical Society is incorporated by the Ohio Secretary of State, with Wilbur Main as its first president.
1954 – Pauline Nash donates her home to DCHS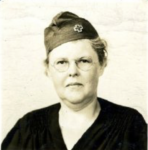 Pauline Nash donates her home to DCHS, and receives lifetime annuity.
1955 – Delaware County Historical Museum (Nash House) opens
1955-04-17
Delaware County Historical Museum opens; today known as the Nash House Museum
1971 – Historical Society builds Museum Annex
Museum Annex is built for $26,000; opens October 1971 with displays and meeting space.
1996 – Society receives Mendenhall Property Searching Tool
Society accepts donation of the Mendenhall "Property Searching Tool".  Since 1997 visitors have been using this card index of property deed transactions to research ownership information about their homes and land.  Mr. Mendenhall was a title agent who abstracted deeds covering most of the nineenth century.  The photo shows Curator Marilyn Cryder and President Sharlene Shoaf with the Mendenhall files
2010 – Tom & Carolyn Porter gift Meeker Property to Society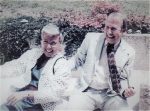 Tom and Carolyn Porter donate Meeker Property to The Delaware County Historical Society.  The Meeker Homestead comprises: six acres of land, the Meeker Home, and the Garth Oberlander Barn, and the additional mid-century Rear Barn, with storage and garage space.
2011 – William Street campus renamed Cryder Historical Center
2011-03-26
George and Marilyn Cryder were known as "living encyclopedias" and local historians before they died.
On March 26, the Delaware County Historical Society (DCHS) campus at 157 E. William St. became the Cryder Historical Center.
"They were certainly important to the Historical Society and this county in terms of preserving the history," said DCHS president Brent Carson, shown with Sandra Cryder holding the dedication plaque.
2016 – The Barn at Stratford opens as event venue
The Barn at Stratford, formerly the home of Garth's Auctions and known as the Garth Oberlander Barn opened as an Event Venue to offer this historic building to the community and the provide funding for the building's restoration and maintenance. The Barn at Stratford opened with a weekend of open houses with food and entertainment to welcome the public to this new facility.  The opening is the result of the Porter's generous gift to the Delaware County Historical Society and great efforts by the Society's volunteers and Connie Hoffman.  Connie was the Project Manager for the Barn Event Venue Project and has accepted the job of Barn Event Venue Manager.  The Barn at Stratford is ready to host both public and private events including Barn Weddings, Business Meetings, Exhibits and Peformances, as well as celebrations of all sorts (Birthday, Anniversary, Retirement, Graduation, Engagement, and more).
2016 – Meeker Homestead Museum opens to the public
Meeker Homestead Museum opens to the public on Sunday afternoon tours.  The first temporary exhibit was political memorabilia, and ran from Labor Day until Election Day.
2017 Oak Grove Cemetery Walks add live Re-enactors
The Society has conducted guided walks through our history and people on Oak Grove Cemetery Walks for many years.  Starting in 2017, the walks let visitors "Meet the citizens from Delaware's past" as costumed interpreters their stories at tombstones throughout the cemetery.  Visitors applauded and shared glowing praises about the living history format.
2019 – Voices of the Underground Railroad Program
Voices of the Underground Railroad presents a series of 10 vignettes about the Underground Railroad (UGRR) in and around Delaware County during the era prior to the Civil War.
You will hear from local people who were involved in the Underground Railroad :
Abraham Depp, a freeman
Abolitionists like Ostrander's William Cratty
Peru Township's Phoebe Benedict
Mary Frances (Alston) Austin, the last surviving freed slave to arrive in Delaware County
Runaway slave Asbury Parker's slave narrative
and several others.
2019 American Indian Program
The Society presented American Indian Relations in the 21st   Century
Brent Carson introduced the program with a short sketch about Pluggy's Town, Delaware American Indian settlement.
Karen Hildebrand will introduce the speaker and announce a new school program "Early Settlers and the American Indians in Delaware County, Ohio". It is being developed the Delaware County Historical Society Curriculum Support Committee with Ms. Halfmoon as a consultant.
Stacey Halfmoon, Director of American Indian Relations, Ohio History Connection, discussed American Indians in Ohio and the relationships the federally-recognized tribes have to the history of Ohio.
2019 – Historic 1840s Barn Renovation
Barn Renovation – Timber framers installed replacement hand-hewn columns and beams where needed in our 170-year old barn, funded by the Ohio Facilities Construction Commission.  The framers were able to find timber cut in the same year as the beams that they replaced retaining the heritage of the barn.
If you have suggestions for topics or key events that should be included here, please tell us about them through our Suggestion Box.
Planning a Wedding, Business or Social event? Make your history at our 1840s Barn Event Venue The Barn at Stratford.
Interested in Delaware County Ohio History, you should join us. You will receive our newsletters, be invited to the Annual Meeting, and be part of making our next 70 years of history.